IJoy Mipo Pod is one of the smallest e-cigarettes in the world and is called as "Pocket Magic". The Mipo is powered by a 190mAh battery and equipped with a 1000mAh charging box that can recharge the device about five times. When you need to charge the Mipo, just put it into the chassis to charge it up. 
The kit includes three cartridges with different coil resistances and an innovative air-activated pod system to meet different atomization requirements. You can also place 3 extra replacement pods inside the box if you want to switch flavors or just as a backup.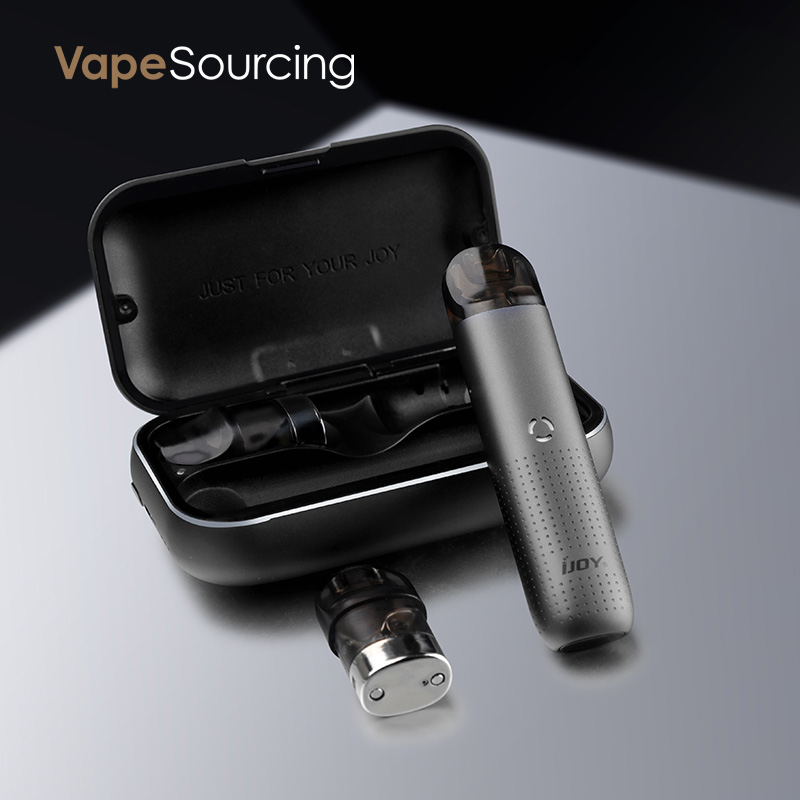 Parameters:
● Device Battery Capacity: 190mAh
● Case Battery Capacity: 1000mAh
● Case Dimensions: 82.5mm * 48.2mm * 25.9mm
● Device Dimensions: 56.7mm * 17.3mm
● Resistance: 1.8ohm
● Coil Type: Ceramic
● Juice Capacity: 1.1ml
● Output Wattage: 7.5W Max
● Voltage Range: 3.2V - 3.7V
The IJoy Mipo Pod Kit will become your favorite travel companion. With the compact size, as well as the portable charging box, you will not leave it at home. Experience the ultimate convenience with this innovative IJoy Mipo! 
Maybe you are looking for:
innokin gomax cost
geekvape zeus sub ohm tank cost